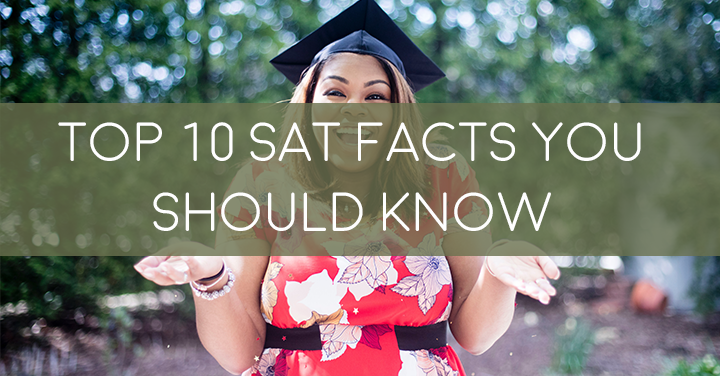 23 Jul

Top 10 SAT Facts You Should Know

1. There are three required sections on the SAT: Reading, Math, and Writing and Language The essay is an optional fourth section (and we recommend doing it!).

2. The ACT score range is 400–1600. The optional essay is scored separately and does not count toward the composite score.

3. The total score (i.e., composite score) is calculated by first combining the Reading and Writing & Language scores into one "Evidence-based Reading and Writing" score and then averaging that score with the math score. This means, that the math score counts for half of your total score on the SAT.

4. Calculators are only permitted on a portion of the math section. Specifically, you can use a calculator on 38 questions, but you cannot use a calculator on 20 questions.

5. Math formulas are provided on the ACT, so test takers do not need to memorize formulas in advance.

6. The SAT provides a substantial amount of time per question (especially relative to the ACT). Here is the breakdown by section:

Reading: 75 seconds per questions

Writing & Language: 48 seconds per question

Math no calculator: 75 seconds per question

Math with calculator: 86 seconds per question

7. The SAT math section has a heavy emphasis on algebra and less emphasis on geometry.

8. The questions on the reading section are always in chronological order based on the passage.

9. While the SAT is mainly multiple choice, there are open response math questions where the test taker must generate a response in writing. These "grid-in" questions make up about 22 percent of the entire math section.

10. On the SAT's optional essay, test takers will read a passage and analyze the author's argument using evidence from the text.